Bitcoin and other Altcoins are currently going through a massive bull market where many people are making a lot of money on most of the currencies and tokens.
One of the most famous and reliable platforms to trade cryptocurrency in UAE and worldwide is Binance. This platform has gained popularity recently in the UAE due to its wide of coins and tokens they offer. However, the trending question among traders and investors nowadays is how to withdraw money from Binance to UAE bank account as there is no direct withdrawal option from Binance exchange to UAE banks.
In this article, we will solve this problem and provide a step-by-step guide on how to withdraw your money from Binance to your UAE bank account. So, let's dive in:
1. Go to Wallet and choose P2P:
From your homepage, on the upper menu, hover over the "wallet" and select "P2P"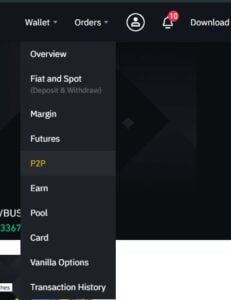 2. Choose the Currency You Want to Withdraw:
After choosing P2P, choose the currency you want to withdraw. We will USDT as an example to our guide. Then, from the "Action" section, click Transfer

3. Change Transfer Flow:
Change the transfer flow and make it "From" Spot wallet "To" P2P, don't leave it on the default flow.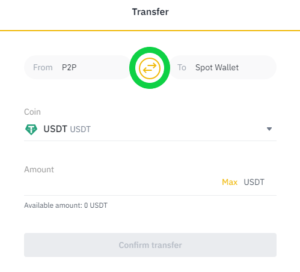 4. Choosing the Amount:
Choose the amount of USDT you want to sell,  and click "Confirm Transfer".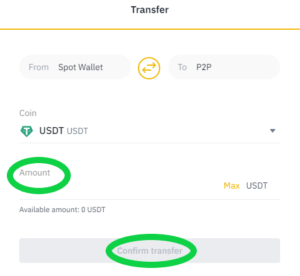 5. Trade Through P2P:
Once you are done transferring your USDT to your P2P account, Go to "Trade" and choose "P2P"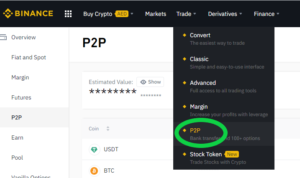 6. Sell your USDT:
Buy default, the platform will be set of "Buy". Change it by choosing the "Sell" button.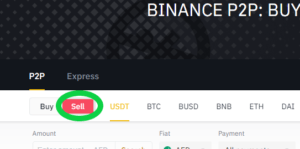 7. Change Currecncy:
Put your desired currency. It will be AED in our example.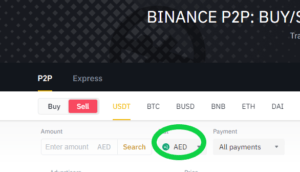 8. Choose Bank Transfer:
Choose the "Bank Transfer" payment option. There are many other options such as cash deposit to your bank account, Skrill and Western Union.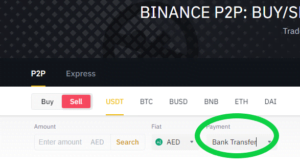 9. Finding the Right Peer:
Find the best exchange rate, and choose the peers with the highest completion rates as they should be more reliable, and then click "Sell USDT".

10. Choosing the Quantity:
Choose the quantity of the USDT you want to sell, and click "Set a Payment Method"

11. Add a Payment Method:
After choosing the USDT You will be directed to a page where you need to add a payment method. Choose a bank transfer as a payment method.

12. Provide Your Bank Account Details:
Put your bank account details. Be accurate as you don't want to enter wrong figures and ending up stuck with this transaction.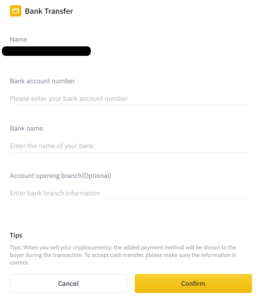 13. Finalizing your Transaction:
After that you would need to wait a several minutes so the buyer would have time to transfer the money to your account. Once the money are transferred by the buyer, you will be notified that your transaction was successful.

Leave a Reply