Top Takeaways for 2022:
Here are our top findings on Libertex:
Libertex introduced Stock investing with Zero-commission in 2022
Libertex was founded in 1997 and is regulated by top-tier financial bodies, making it a safe broker (low-risk) for trading.
Libertex is a great broker for beginners.
Best Broker Forex Expo award 2018
Libertex has more than 2.2 million traders from 110+ countries
Libertex offers wide range of financial instruments for trading such as shares, ETFs, Forex, Commodities, Indices and Cryptocurrencies.
✅ Special Offer Currently Provided by This Broker:
Open an account and get 100% of your deposit as a joining Bonus
How does it work:
To get the Welcome Bonus, the client should:
Complete and pass the registration procedure
Fund his/her trading account for the first time with at least the minimum amount specified.
How to convert the bonus into real money

The client trades any instrument and pays corresponding brokerage fees. When paying the fee, a percentage of the fee (hereafter the "redeeming speed") is converted to fiat money. This clause is applicable for trading any instrument except cryptocurrencies.
Example:
Let's say that the following is offered:
100% of your first deposit as the Welcome Bonus

10% redeeming speed

2% payment chunks

90-day conversion period.
You make your first deposit of $1,000 and earn a $1,000 Welcome Bonus. Now you need to convert it into real money. For the next two days, you actively trade currencies, indices and oil. The system calculates the total brokerage fee you paid. For example, you're charged $200 in brokerage fees.
With a 10% redeeming speed, this means you will redeem $20 of the Welcome Bonus. Libertex immediately credits your trading account with $20, which you're free to use to trade or withdraw. By continuing to trade, you can convert other chunks of your Welcome Bonus the same way.

Description:
Libertex has been a well-established broker since 1997 and has Headquartered in China, Armenia, Azerbaijan, Belarus, Spain, Cyprus, Ukraine, and the United States. The name Libertex forex broker is a trading name for Indication Investment limited, a subsidiary of the fore Club Group. 
The club gives you the ability to trade CFDs, and their platform is ideal for both the beginner and the experienced professional trader. 
It's among the first online forex providers to offer Forex trading since 1998. It provides its users sensational information, equipping them with tools to help them make informed trading decisions.
Libertex is a sizable company with an extensive offering and is licensed by CySEC under license number 164/12. This license allows them to sign up clients from EEA nations and the rest of the world. 
With Libertex, you can trade CFDs, commodities, indices, EFTs, and other digital currencies.
Is Libertex Safe? :
Yes. Libertex has been in business for 20 years now, since 1997, and has more than 2.2million traders from over 110 countries on its platform. It has also received over 30 international awards, and that's enough proof that they're legit.
The broker is required to segregate clients' funds to a separate account from the one the company uses, and that means as a trader, you're off the company's balance sheet, and Libertex can't use it. That makes Libertex a reliable broker. 
Following are the broker regulation details:
Regulations & Licenses
Licensed by CySEC- Cyprus Securities and Exchange Commission under license number 164/12. Address Annisa Court, Limassol, Cyprus.

The company has representation offices in Dubai, Hong Kong, UK, and Cyprus.

Fully compliant with EU Financial instruments' directive 2014/ 65/ EU.

Compliant with EU's Anti-Money Laundering Directive, per regulatory stipulations.

Protects deposits up to a maximum of

$

20,000.

Stock Investing with Zero-Commission (NEW):
Libertex Invest is a new account type that allow investors to invest in stocks with zero-commission.
Unlike Libertex's standard trading account, this newly introduced account is geared towards people who are looking to invest in stocks over an extended period of time, with a view to building and maintaining a long-term investment.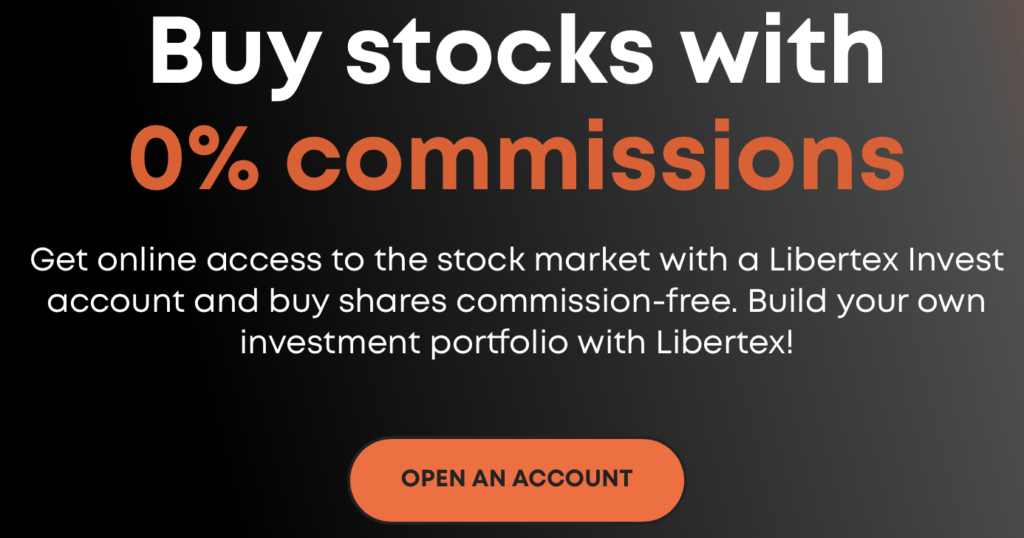 Opening an account with Libertex:
You can open a live account and operate it as long as you're 18 years old or you're of legal age, whichever is greater. 

You download a mobile app to fill out the email and password in the sign-up dialogue or through the web platform.

To register your trading account, you can also use your Facebook account details.

After signing up, you've got a few questions to answer. 

Then you can make the first deposit; then, you get a prompt to upload your identification documents. 

Upload the documents and wait for verification. It will take at least 3 days for your account to be ready.
After registering, you should check out the demo account on the company's website. That will help you learn a few things about trading with Libertex before you risk your money.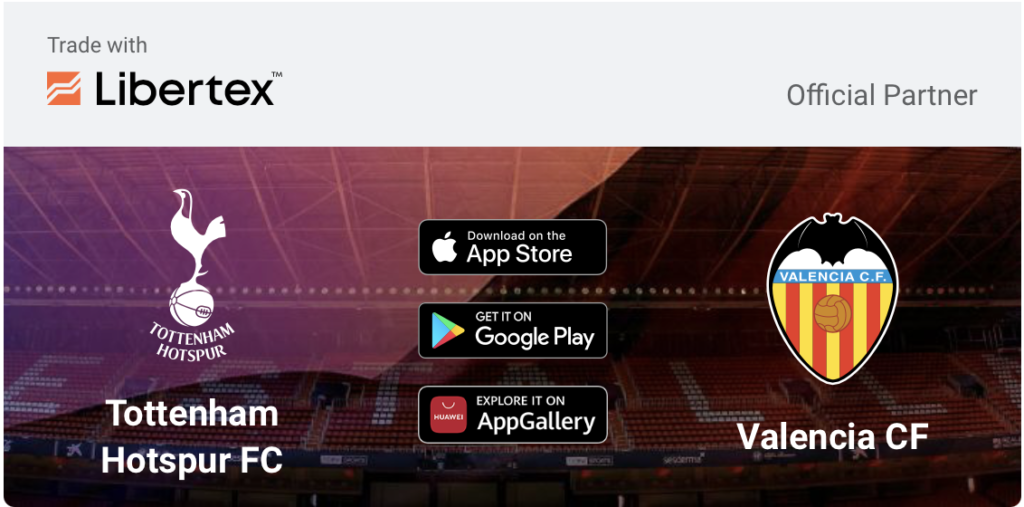 Libertex Platforms:
While in Dubai, you can trade in Libertex on 3 platforms:-
The Libertex platform:  with a built-in news feed, market sentiment indicator, and much more. This is available for mobile and web users with a user-friendly experience for traders of every level.
Meta-Trader 4 (MT4) platform: Meta-Trader 4 is arguably the world's most popular trading platform and is suitable for trading foreign currencies.
The Meta-Trader 5 (MT5) platform: This is the latest and also popular forex trading software. It allows you to trade stocks, indices, oil & gas, crypto-currencies, EFTs, in addition to Forex currency pairs.
All the platforms, Libertex and MetaTrader 4, and MetaTrader 5 operate on mobile and web. 
How does Libertex trading work?:
The basic principle of Libertex trading is that trade changes in proportion with the price of the underlying asset. The trader uses the multiplier feature to manage money more effectively. This feature is set at the opening of the trade, and it determines the trade result changes regarding the asset price.
Integer numbers can also be used as multiplier values for asset trading.
Requirements of opening a Libertex account:
To open a Libertex account, you need:-
A copy of your Identification documents (ID)

Proof of residency document 
Libertex Fees in Detail:
Both the Libertex and Libertex Pro accounts are commission-only forms of compensation. 

For MT4 and MT4 Pro spread fees, EUR/USD is charged 0.00007pips. 

There are also swap rates on leveraged overnight positions.

A 0.3% margin adjustment fee is the account base currency that differs from the currency of the traded assets. 

Between

0.1 -1%

fee on withdrawals depending on the amount withdrawn. 

A monthly inactivity fee of $10 after ten days of dormancy.

No fees on spreads. Instead, you pay a commission of about 0.1% to 0.5% per trade.
What can you Trade with Libertex in UAE?:
Depending on your style and goal, you can take advantage of the various trading instruments at Libertex.
Here are the trading instruments offered in Dubai:-
Indices: This is one of the asset classes you find on the Libertex platform. Here, you can trade on major stocks which play a crucial role in the financial world across Europe, Asia, Middle East, south and North America. 
Some stock indices on offer are; FTSE 100, S&P 500, Dow Jones. The stock index number indicates top shares from a specific exchange. Indices have proven to be perfect as indicators of the stock market performance in a country.
Currencies: Through Libertex, you can exchange different currencies, and the trading process involves two currency pairs- of course, one is more in value than the other. 
The platform gives you access to 7 major currency pairs like GBP/USD, AUD/USD, among others. 
Commodities: With Libertex, you can buy commodities such as oil and gas (types like heating oil, WTI crude oil, Brent crude oil, Henry hub natural gas, and sweet crude oil). You can also trade precious metals such as silver, gold, as well as Palladium.
Shares: When it comes to trading instruments on Libertex, shares CFDs are another option. You can choose from different sectors; Industrials, Energy, Healthcare and many others. Some of the Major stocks you can trade include; Tesla, Twitter Inc, Google Inc, Apple Inc, and Microsoft Corp.

Can I trade Crypto-currency on Libertex?:
Yes. The primary reason why many online traders want to trade cryptocurrencies is that it features much greater volatility. That means you can earn quick short-term gains compared to trading less volatile commodities.
Libertex takes a CFD approach in crypto trading. You don't need crypto mining software here because you can easily trade a CFD on cryptocurrency at the click of a button. 
Libertex also allows you to trade on one of the largest collections of cryptos like Bitcoin, Ethereum, IOTA, Monero, Zcash, Stellar, Cardano, among others.
Does Libertex offer Islamic Accounts?:
No. Libertex doesn't offer Islamic accounts. 
Deposits & Withdrawals:
Deposits
The minimum deposit on the Libertex trading platform is $10 for existing accounts and $100 for a new account. You'll need to deposit the amount immediately after you open the trading account so you can begin trading and access financial markets.
You can fund the account with an e-wallet, bank account transfer, or even a credit/debit card. 
As a beginner, you should use a Libertex demo account first, and once you get familiar, you can get into actual trading.
With Libertex, you can transfer money more efficiently; you can use MasterCard, Visa cards, and Credit cards to make instant online payments. 
There are no fees on deposits.
Withdrawals
When withdrawing funds from Libertex, You can only withdraw to a bank account in your name. Funds to third-party accounts won't be processed with Libertex.
The Libertex finance department processes the funds within one business day. But sometimes may take longer when there are requests to carry out extra security and compliance checks. 
Customer Service:
If you're searching for the best trading broker in UAE who suits your trading needs, here is the information about Libertex. It provides the best trading features and treats every customer as necessary despite its status.
Libertex has remained on the top trending list, which shows that the broker has the best of both worlds. You can contact Libertex customer service through the phone, email, chat, Whatsapp, Facebook, Twitter, Address, and website. 
The broker offers support that you can access in case you've issues or questions Monday to Friday, 8 am-8 pm EST.
Libertex education:
Libertex offers text-based lessons, tutorials, and webinars on its platform on among other topics:
Trading financial markets

How to make a successful trade

Major trade tools like Multiplier

Taking profit
You also have the option of practicing on a demo account before you begin actual trading.