ETFs has become one of the most popular investment options for many people since it provides portfolio diversity, minimize the risk of putting the money in an individual stock, and provide investors with the flexibility of choosing the "theme" they are willing to invest in.
In this article, we will explain about ETFs and how to invest in ETFs in Dubai.
What is an ETF?: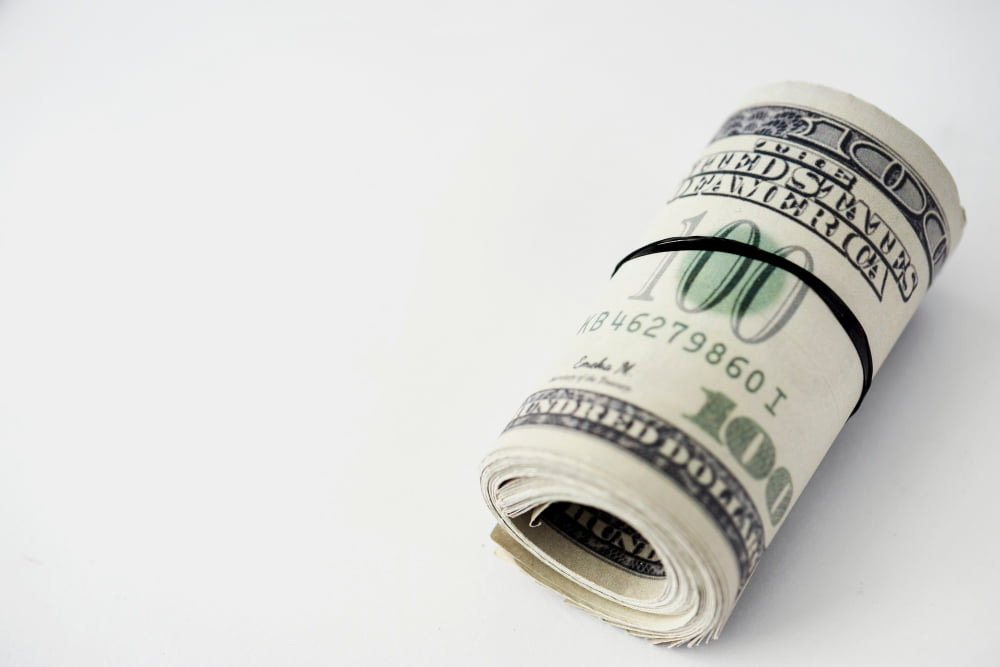 An exchange-traded fund (ETF) is a financial instrument that holds a basket of different securities like bonds, stocks, and commodities.
Think about it as a group of stocks, wrapped together and sold as one package. This package is the ETF, and the performance of the underlying stocks will determine that ETF's performance.
ETFs can replicate a market sector such as real estate, reflect a financial instrument or commodity's performance, such as bonds or gold, or replicate a specific index like the S&P 500.
For Example, if you're willing to invest in the technology sector, but you're not sure which stocks to pick, or you want to diversify your investment, you can buy an ETF that tracks the technology sector's performance.
Those types of ETFs hold stocks of multiple technology companies. By investing in one, you'll get the diversification you seek as if you are buying all the stocks under that particular ETF.
How ETFs Work?:
Just like stocks, ETFs usually trade on a stock exchange with a unique ticker symbol for each ETF. 
 Like anything that trades on an exchange, the prices of ETFs constantly move due to the demand and supply. This price movement can sometimes cause the ETF price to vary from its underlying securities the ETF owns. 
 What does that mean?
Think about the ETF as a basket of fruits and vegetables that is being bid up and down in price all day. Meanwhile, the individual prices of the fruits & vegetables are also being bid up and down separately. All this price movement of the individual fruit & vegetables, and the basket itself, could mean that the collective value of individual fruits & vegetable prices could differ from the overall basket price.
The total value of the individual fruits & vegetables is called the Net Asset Value NAV. 
This difference between the ETF price and its asset value normally creates an advantage to investors, and the authorized participants remove it. 
If the market value of one ETF is above its NAV, the ETF is said to be trading at a premium. Conversely, an ETF trades at a discount when the NAV of an ETF is above its market value. 
Authorized participants remove the discrepancy between the market value and net asset value NAV of an ETF by buying and selling underlying assets to the fund.  
Suppose the market price of one ET is $100 while the NAV is $102, the authorized participant will buy the shares of the underlying companies from the market and sell them to the ETF's sponsor in return for additional shares of ETFs. 
As a result of this process, new ETF shares are created, increasing the outstanding ETF shares. The increase in the number of shares will increase the supply, reducing the NAV to the ETF shares' market value.
Examples of Well-Balanced ETF Portfolios :
❖ High Risk Portfolio
• 80% Stocks
• 20% Bonds
Can be replicated with 4 ETFs:
50% Vanguard Total Stock Market (VTI)
30% Vanguard FTSE All-World Ex-US (VEU)
10% Ishares TIPs Bonds (TIP)
10% Vanguard Total Bond Market (BND)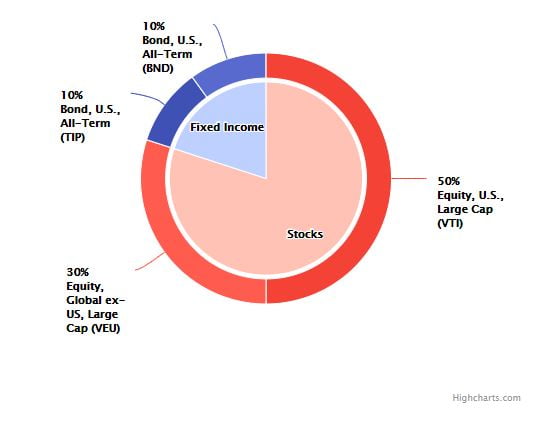 ❖ Medium Risk Portfolio
• 25% Stocks
• 50% Bonds
• 25% Gold

Can be replicated with 4 ETFs:
50% IShare 20+ Years Treasury Bond (TLT)
25% Vanguard Total Stock Market (VTI)
25% SPDR Gold Trust (GLD)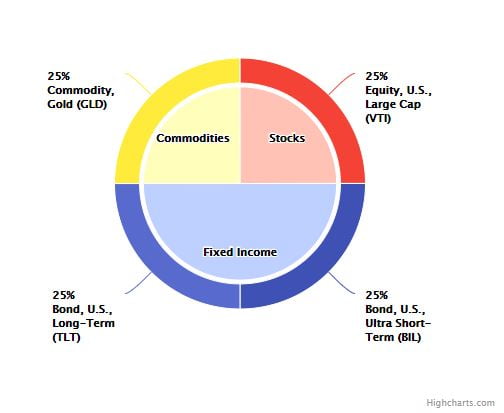 ❖ Low Risk Portfolio
• 80% Bonds
• 20% Stocks
Can be replicated with 2 ETFs:
80% Vanguard Total Bond Market (BND)
20% Vanguard Total Stock Market (VTI)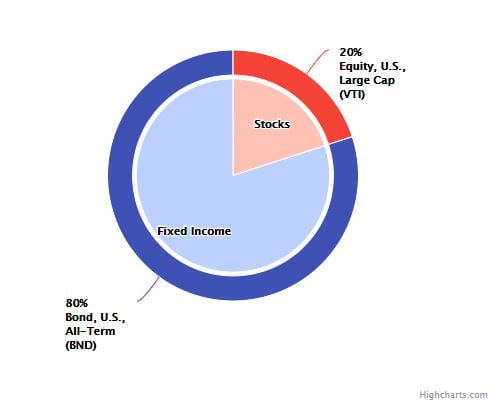 If you want us to help you to build your own ETF Portfolio (Completely Free), drop us an email on 


info@thefinancedean.com
How to buy ETFs in the UAE:
If you are willing to invest in ETFs from UAE, you can either do it yourself through brokers, or through an expert financial advisor where you both discuss the strategy and theme you are willing to invest in.
1. Invest in ETFs by your own:
To buy ETFs in UAE by yourself, you must have an account with a brokerage firm registered with the exchange where you want to trade ETFs.
One of the most famous brokers to invest in stocks and ETFs in Dubai are:
Disclaimer: eToro Service ARSN 637 489 466 Capital at risk. See PDS and TMD
---
2. Invest in ETF through a Financial Advisor
If you don't know how to do it yourself, or you don't have the time to research and monitor the news and markets, you can use the help of a financial advisor. It's their job to be always updated with market trends and potential opportunities. You will explain to them your goals and risk appetite, and they will create an ETF portfolio for you and they'll review it periodically with you.
You can do your own research to find the best financial advisor in UAE. Also, you can check our recommended list. We chose this list carefully based on popularity, good reviews, the strength of the companies they work for, and the range of products and solutions they provide.
Why invest in ETFs in UAE?:
Buying ETFs is a cost-effective method of investing in different stocks or underlying securities.  
Suppose you want to invest in the S&P 500 stocks and replicate the S&P 500 index returns; you will need a large sum of money to allocate your cash to purchase hundreds of different stock types. In contrast, by investing in one of the ETFs that track the S&P 500, such as SPDR S&P 500 (SPY) or Vanguard 500 Index Fund ETF (VOO), you can replicate the performance of that index.
Many mutual funds charge you a sales load each time you invest in them. However, when you buy ETFs, no sales load is charged, making it a cost-effective option compared to mutual funds. 
However, there would still be a cost to trade ETFs, and they are not completely free. This cost differs from one ETF to another, and you can review them on the ETF factsheet.
Not only are ETFs cost-effective, but they are also easy to trade. You can buy and sell them as frequently as you like, just like stocks. 
You can also perform all sorts of technical and fundamental analysis on the ETFs the same way you do on stocks.
One of the best advantages of ETFs is the diversity that you get when investing in them. 
By investing in one ETF, you can get exposure to commodities, indices, currencies, foreign markets, foreign companies, etc. 
Such diversity reduces the portfolio risk and makes it less volatile.
Bottom Line:
ETFs have been growing in popularity, with a growing number of investors adding them to their portfolios because of the many benefits they offer. Many types of ETFs are available to investors, which investors can buy to get exposure to different assets cost-effectively.
Leave a Reply