You can make extra money using Binance with the Staking feature. This short article is a step-by-step guide to how to do staking on Binance.
What is Staking:
Staking is an activity where users lock or holds their coins and tokens to support the operations of a blockchain network. It is similar to crypto mining in the sense that it helps a network achieve consensus while rewarding users who participate. Before we start with the steps.
Please note that the screen shots in this article are taken from Binance on Desktop.
Read Also: Best Exchanges to Buy Crypto in Dubai, UAE
1. Go to Binance Earn:
From your Binance homepage, hover over "Finance", and choose "Binance earn".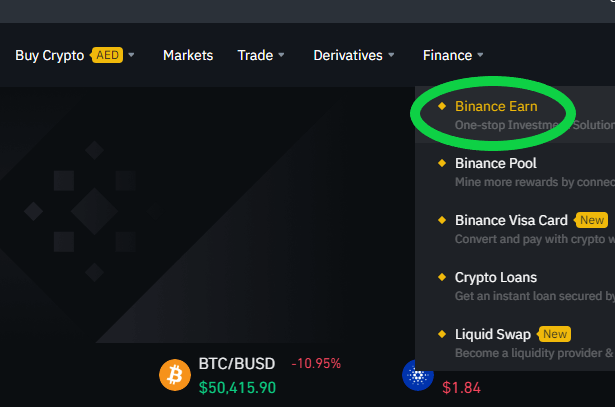 2. Choose "Locked Staking" :
Scroll down and choose the "locked staking" option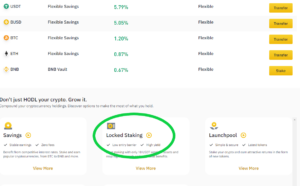 3. Expand the Selection:
Expand Locked Staking Products to see all products.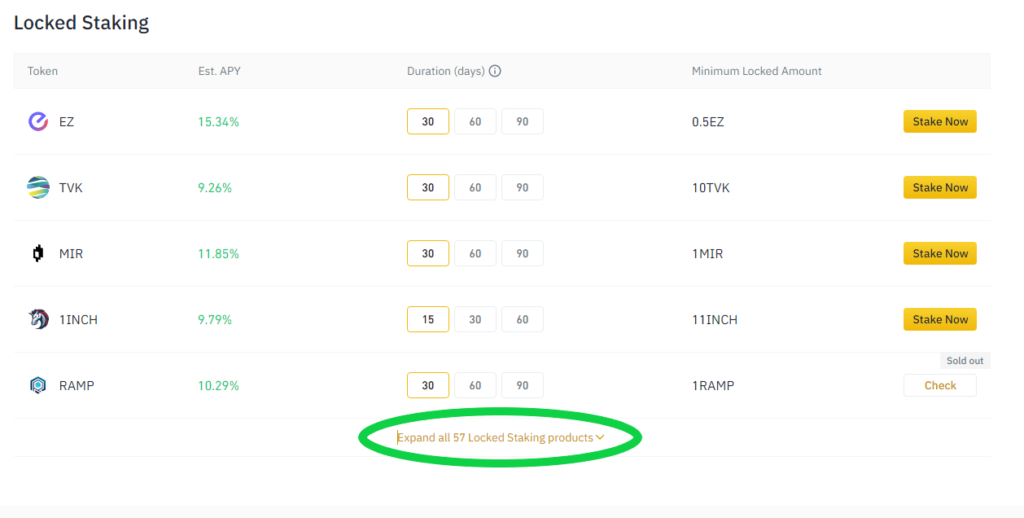 On the top you will see the token name, the estimated earning per year, the duration you need to lock your token, and the minimum required amount to lock.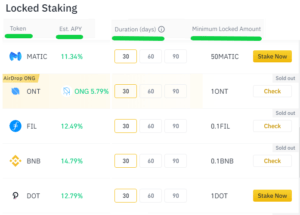 Important Note: You can only stake coins or tokens that you own on your wallet.
4. Choose the Coin/Token:
Choose the coin or token you want to stake. For example, MATIC, decide on the locking period, and click on "Stake Now".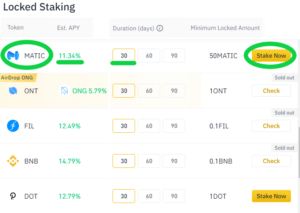 5. Confirm Your Transaction:
Put the token amount you want to lock, agree on the service agreement, and click "Confirm Purchase".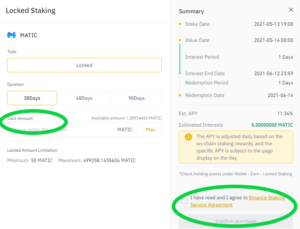 Your chosen Crypto is now locked for the period you chose, and the earned units will be added to your wallet every day.
How Can You See the Locked Tokens?:
From your Binance Homepage, hover over Wallet, and choose Earn.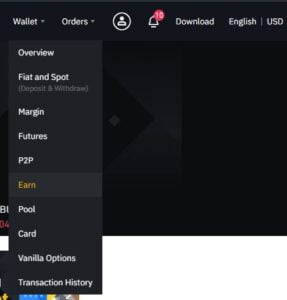 Go to Locked Staking, and choose "Locked". Then a list of your Staked tokens will appear with all the details you need.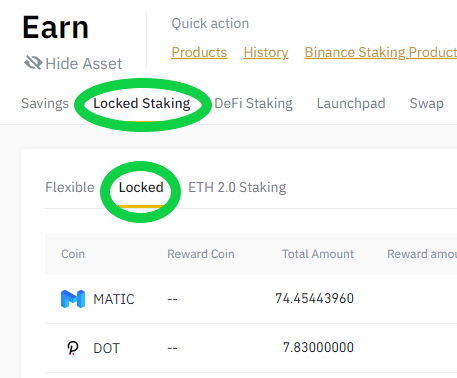 Leave a Reply