Mutual funds are one of the most popular investment tools to grow your savings. Buying shares of a mutual fund is a well-diversified tool to build your wealth. It is the right way for new investors who don't have the expertise or time to invest their money directly in stocks.
When investing in mutual funds, a fund manager selects the best stocks under this fund to maximize the returns. However, if you're new and want to invest in mutual funds, then here is all you need to know about it.
What Are Mutual Funds?: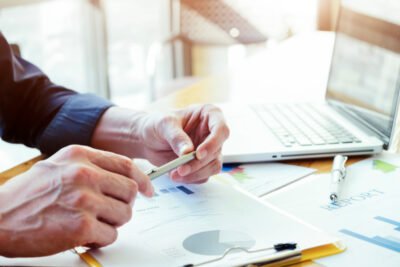 Mutual Funds are an investment vehicle created and designed by an asset management company that collects and pools money from several investors and invests it in a basket of securities such as stocks, short-term debts, money market instruments, and bonds.
Investors buy shares in mutual funds, and each share indicates an investor's ownership in that fund. The company's total holdings are known as its portfolio, which is structured to match its prospectus's investment objectives.
Mutual funds are operated by expert managers who allocate various assets and choose the best mix of financial instruments to ensure that funds generate a higher revenue than the benchmark.
Mutual funds allow each shareholder to participate proportionally in the profits and losses of the fund. They provide a vast number of securities for investment, and the overall performance is tracked depending on the change in the fund's total market cap.
How Mutual Funds Work?:
Many investors want to know what's going behind the scene when they buy shares in mutual funds. A board of directors monitors the invested money and makes decisions based on shareholder's interests.
Besides, many other agents are also involved in money management, such as transfer agents, accountants, and auditors. All of them get paid for their job of managing the fund.
The Fund manager invests in one or more asset classes to build a portfolio that goes along with the fund goals.
The fund is split into shares, which are sold to the investors. The price of shares of a mutual fund is referred to as its NAV or Net Asset Value.
At the end of each business day, the fund management company determines its net asset value NAV, representing the portfolio's net worth net of the fund's charges.
What Are The Main Types of Mutual Funds?:
Mutual funds fall into five main categories: stock funds, bond funds, money market funds, commodity funds, and target-date funds. Each type has different features, rewards, and risks involved.
It's a type of funds that invest in stocks of listed companies. 
However, there are many kinds of stocks, such as income funds (stocks that pay good dividends), growth funds (stocks that have higher financial returns), sector funds (shares of specific industries), and index funds (shares of all the companies). 
Bond funds are funds that hold debt and fixed income financial instruments. They are relatively more stable and considered a safer investment. There are varieties of bonds like corporate, government, municipal, and short-term notes.
Money market funds refer to short–term debt guaranteed by corporate debt, commercial banks, certificate of deposits (CDs), and government securities.
Commodity funds invest the money in commodities such as gold, silver, gas, and Oil.
Target date funds consist of a mix of securities such as bonds, stocks, and some other types of investments like short-term debts. The goal is to combine various investment types to achieve the investor's goal within the desired time frame. 
Fee Structure of Mutual Funds:
The asset management company of the fund charges fees to cover its operating cost, which includes paying to the fund manager, the analysts team, the auditing team, and many more other costs.
There are different types of costs included in mutual funds.
When buying a share in a mutual fund, you will pay a commission referred to as a sales charge or a front-end load. 
Similarly, when you sell your shares of your fund within a specified time frame, you will have to pay a redemption fee, which is also referred to as a "back-end load. 
These types of costs vary from a Mutual fund to another, so you need to review the Fund fact sheets carefully before choosing.
All mutual funds have a fee called an "expense ratio," or sometimes called an "operating expenses" or a "management fee." This fee is deducted from the total holdings of that fund monthly, quarterly, or annually. To know how frequently those charges are incurred, you must carefully read the fund fact sheet or consult with your financial adviser.
Why to Invest in Mutual Funds in UAE?:
A Mutual Fund offers immediate asset diversification since it is distributed over several stocks and bonds. A well-diversified portfolio is proven to out-perform a single-type asset portfolio during all economic circumstances.
Professional Fund Management

:
 A team of qualified, seasoned financial experts will work on your behalf to handle the assets.
You will be able to sell your mutual funds within a limited amount of time without a substantial gap between the offer's price and the actual market value.
How to Invest in Mutual Funds in UAE?:
Usually, investors follow one of these ways to get started with their mutual fund investments:
1. Invest in Mutual Funds by Your Own:



If you have a prior experience in trading and investing, you can invest in Mutual Funds in UAE by opening a brokerage account. You can to open an account with one of the following brokers:
• Saxo Bank – A popular Danish investment bank, it offers a wide range of products including stocks, bonds, structured notes, mutual funds and ETFs. Saxo Bank requires a high minimum investment of $10,000.
• Swissquote – A popular Swiss investment bank, it offers a wide range of products including CFD, stocks, bonds, structured notes, mutual funds and ETFs.
2. Through UAE banks that offer investing in Mutual Funds
There are multiple banks in the UAE that enable you to invest in Mutual Funds such as HSBC, ADCB and Emirates NBD.
3. Invest in Mutual Funds with a Financial Advisor:
If you don't have the time to research and monitor the news and markets, you can use the help of a financial advisor. It's their job to be always updated with market trends and potential opportunities. You will explain to them your goals and risk appetite, and they will create a mutual funds portfolio for you and they'll review it periodically with you.
You can do your own research to find the best financial advisor in UAE. Also, you can check our recommended list. We chose this list carefully based on popularity, good reviews, the strength of the companies they work for, and the range of products and solutions they provide.
The financial adviser should give you the best advice on which funds to choose, how to invest, and the best time to exit.
Get in contact with one of the best financial advisers and request a FREE call to discover mutual fund investing. There are absolutely no commitments to work with them after the call.
Bottom Line:
Whether you are new to investing or don't have the expertise or time to pick between millions of investment options available, investing in mutual funds is the right option for you, but always make sure that you choose the best fund, whether through your research or by getting the help of your financial adviser.
Leave a Reply