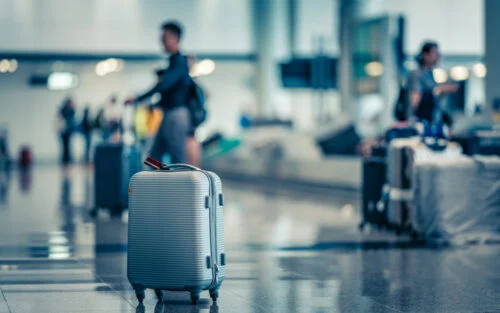 Are you considering leaving the UAE while you have debts? You may have valid reasons, but the process is challenging. In the past, people left the country with unpaid debts, but today the UAE has initiated strict financial laws to ensure the payment of debts by all borrowers. 
Therefore, we have created this guide to give you insight on what you must know before leaving UAE in dept. Our research focuses on three main types of debts incurred by foreign investors in the UAE. Let's look at how these debts affect your movement from the UAE.
1. Leaving UAE with Personal or Car Loan
When a financial institution offers you a loan in the UAE, they collect security cheques against the loan amount. In addition, the bank keeps copies of signed agreement reports that further state the terms and conditions. If the due date expires, strict measures will apply to retrieve the debt without notifying you. However, If you are out of the country, your banks will send all the security cheques back to the financial institution in UAE.
What happens if you have no money in the banks? It is a criminal offense in UAE if the security cheques are immature due to a lack of funds in your account. Consequently, the financial institution may file a criminal complaint against you, making you a fugitive. Furthermore, the bank can file a civil case against you based on the agreement you signed with them. If you are out of UAE, the court may order your immediate detention upon returning to the country.
Leaving UAE with personal loans is still possible, but you have to follow their procedure for making payments when you are away. First, you have to contact the financial institute you owe and explain your situation. You can request a revised payment plan that can suit your location and installments. 
If your repayment track record is good, the bank may trust you and allow you to leave the country with their loan. However, the bank may require some supporting documents to process your request. To avoid defying them, they always put everything in writing before they let you leave the country.
2. Leaving UAE  with Mortgage
If you are a homeowner in the United Arab Emirates, you may be required to complete your mortgage payment before exiting the country. Although some banks require payment in full, others allow you to leave and make payment plans while in a different location.
In the case where the bank requires you to pay in full, you will have three options which are;
Paying the whole mortgage balance using your means

Selling the property to repay the mortgage

Re-financing with a non-resident mortgage through a different bank.
When it comes to leaving UAE with a mortgage, the terms and conditions between you and the bank will apply. However, you can convert your mortgage from residential to non-residential. You will have to sign an agreement with the bank and keep your UAE bank account active to pay for your mortgage while away. 
However, this non-resident bank account will be at the same bank as your mortgage. You will have to ensure that the balance in this account is sufficient to cover your mortgage. On the contrary, the bank may list you as a defaulter. If you rent the property, ensure payment is made into the account to continue clearing the debt.
Like any other loan, if you default in settling your mortgage finances, legal actions will be taken against you, including losing your home in UAE. The bank does not care about how you pay the mortgage. Therefore, you can use any means mentioned above as long as it is in line with the terms and conditions of the financial institution.
3. Leaving UAE with Credit Card
Failing to pay your credit cards has serious repercussions like increased interest. What happens if you fail to pay for your credit cards before leaving UAE? When you fail to pay for your credit cards once or twice, you may be liable for high interest or late payment fees can be charged. On the other hand, if you default for several months, you can be sued by the financial institution. 
According to the Central Bank of UAE, if you fail to pay six consecutive installments on your credit card, the bank lists you as a defaulter. The bank can use any legal means to collect its funds without your permission.
If you fail to comply with the bank's requirements, the bank can assign debt collectors to contact you. The debt collectors will locate you up to your home, reminding you to clear your credit card debts. Moreover, if the bank collects the blank cheques with no funds, the bank is entitled to press charges against you. 
According to the UAE laws, individuals are eligible for fine and detention if;
Give cheques with no or less drawable balance.

Withdraws all or some of the balance, making it insufficient for settling the credit card debt.

Give the wrong signatures to prevent withdrawal of cash.
If the bank presses charges against you, a travel ban also applies. You will not be allowed to move in or out of the country. If you are already out of the country, you get detained after you re-enter the UAE  nation.  What can you do if you want to return to UAE and yet you have credit card debts? 
You have to check with the country's authority if there are charges against you and if you are under a travel ban. After confirming your status, take your time to negotiate with the bank on alternative ways to settle the issue without involving the sanctions. Give yourself time to clear the debt fully before traveling back to the UAE. As a result, you will be safe from debts and legalized to operate in and out of the country.
Read More: 5 Simple Steps to Get Out of Debts in UAE
Consequences of Trying to Leave UAE with unsettled Debts:
As discussed earlier, trying to leave the UAE with their debt is a risk-taking process. It is usually good to communicate with your financers if you have debts and would like to leave the country. Below, we discuss the consequences of leaving the UAE while you are in debt.
 

UAE Immigration Officers Blocks your Movement
Not unless you are so fast in your migration before the bank reports you to the court and a travel ban is imposed on you. If you want to travel safely, ensure that your loan repayment is up to date and the government has not declared you wanted for loan default. In addition, immigrant officers are alerted on time to stop you from moving out of the country without clearing your debts.
Your UAE Bank Remains Activated
The UAE government does not allow you to close your bank account if you owe them. The bank account changes to a non-resident account, where you continue paying your loan away from the country. The bank account can only be closed after you have cleared your debts and still wishes to discontinue the services.
You May Have  a Case to Answer
Being taken to court and facing criminal charges is the worst experience. It wastes time and tarnishes your image and your business brand if you are a foreign investor in the country. When the bank presses charges against you for defaulting on your loan payment, you face being imprisoned or fined heavily for the offense. Therefore, it is wiser to clear up your debts or engage your bargaining power with the bank to give you more time.
Direct Deductions and Auctioning
The bank may implement other ways of getting their money irrespective of your location. They can deduct their loan from your salary directly without informing you. This measure comes in after you defy their terms and conditions.
In addition to that, the bank may send auctioneers to your home to recover their money. Everything valuable can get auctioned to pay your bank debt. I am sure you would not like it when you have no power over your properties. Therefore, the best way is to clear your debts and don't run away from them.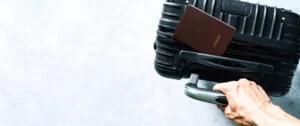 Measures to Take to Re-enter UAE After Defaulting:
Many individuals wish to re-enter the UAE after leaving for other businesses abroad. There is hope for you to go back and continue running your business. The following are the measures to take for you to be allowed back into the United Arab Emirates.
When you decide it's time to leave the UAE for another country, it is advisable to get somebody whom you trust in the country to continue running your business. Appoint a trustworthy individual to run your finances. You will require to provide a power of attorney or a well-drafted letter to the bank. As a result, you will be allowed to go out of the country in debt because there is someone whom the bank is holding accountable for your finances. 
Making a come back to the country will be easy because there is no case filed against you, after which you can take charge of your businesses.
Get Clearance Certificate
When you have managed to clear all your debts and want to travel back, the bank should send you a clearance certificate to prove that you are no longer "wanted" for defaulting. Additionally, the bank should also clear your name at the national police and immigration to inform them that you are now a free person.
Moreover, insist on getting a confirmation letter from the police showing that they dismissed the charges you had. If you must involve the embassy,  you should follow their procedures patiently before traveling back to the country.
Once you get cleared with the bank, insist on getting it in writing to have something to provide as evidence. If you have an attorney, they will process the documentation, and clearing your name will be legal.
The written agreement is mandatory if the individual you agreed with leaves the bank. You will have proof of the bank's stamp and date signed. As a result, there will be no cases of having to start the repayment due to a lack of evidence supporting your clearance.
Negotiate the Repayment Method
If you are away from UAE with their debt, you decide to negotiate with the financial organization on the payment terms so that they can allow you to go back to the country. To succeed, you need to hire a competent lawyer who will represent you in the negotiation. Moreover, the presence of a legal team ensures that everything agreed at the table is initiated, and both parties benefit.
If the bank agrees with your terms of payment, the travel ban and the charges get dropped so that you continue visiting the country. Although it is costly to hire lawyers, the process is worth it because you will live a free man.
You can be free to return to the UAE after you clear with the bank and the police. There will be no creditors after you and no track record of defaulting on your loans. It is pleasant to know that the bank can still offer you another loan after clearing the former.
Bottom Line:
You may want to leave UAE for some reasons like economic changes, diseases, homesickness, and any other. As discussed earlier, it is illegal to leave the country with debts, especially if you have not made any report to the financial institute.
Unfortunately, leaving won't help because the government will still find other ways of retrieving their money back. All the banks worldwide will know that you owe UAE, making them liable to collect their debt without your permission. Therefore, the safest way is to negotiate with the bank in a fair way to clear your debts so that you are free to revisit the country.
Leave a Reply