In the past, when most people thought of starting a business, the first that used to come to mind was getting an office as a starting point. Well, not anymore!
Post-Covid, there is a significant trend in the world towards working from home. People started to find different ways of making money online.
Therefore, you can always take advantage of the world-class infrastructure and solid purchasing power, and start finding your own ways to make money online in Dubai, UAE.
Working at home in Dubai is now the new norm after the Covid-19 pandemic struck in 2020, throwing everything into a spin. Thousands have left the hustles of the office to work from the comfort of their homes. This article explores the best ways in which you can make money from home in Dubai, UAE.
Read More: How to Make Passive Income in Dubai
1. Sell on Amazon UAE: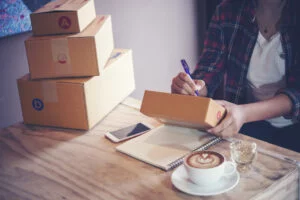 If you live in Dubai and want to venture into Amazon's e-commerce platform, it is an excellent decision for starters. However, there are some things you should fulfill for you to be fully accredited by Amazon.
First, you need to find a reliable supplier for the desired product. Then create a selling FBA account, list your product of sale, prepare them, and ship them to Amazon.
When people buy your products, Amazon handles all the little things like shipping and payments.
How does it work?
Register as an Amazon Seller: The first step is to register as an Amazon seller on Amazon UAE's Seller Central.
List your items: Take a picture of what you want to sell, describe it, and upload it to the Amazon website.
People buy: When someone wants your product, they buy it from your Amazon listing.
Amazon Steps In: Amazon takes care of asking you to ship the product to get the buyer's money.
Shipping: You pack the product and ship it to the customer. BUT If you use the "Fulfilled by Amazon" option, Amazon also handles the shipping for you.
Fees
Selling on Amazon UAE is not entirely free. There are registration fees and a small commission when you sell. It's important to look at Amazon's fee structure to understand how much you'll be paying.
Tips for success
Good photography and detail: Show your products in the best possible light. Clear pictures and accurate descriptions help a lot.
Competitive pricing: Look for similar products for sale and set a competitive price.
Customer Service: Respond to customer messages and deliver on time.
Getting Started
To get started, sign up for a seller account with Amazon UAE Seller Central. Once set up, start your list and watch the sales come in! Remember, it's important to check Amazon's policies and procedures to ensure you follow the rules and have a smooth shopping experience. Seller Central is where you can sign up and manage your Amazon sales journey. Selling on Amazon UAE can be a cool way to make some extra cash by creating your products. Just remember to be honest and provide good service – happy customers mean more sales in the long run!
2. Become a Freelancer: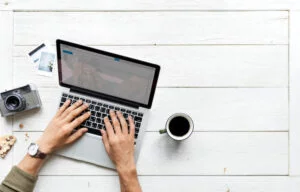 Freelance jobs are the next big thing in Dubai after e-commerce platforms. The beauty of freelancing is that it is convenient and flexible, which many people are looking for.
A must-meet standard to work as a freelance in Dubai is to have a work permit. You get this from the Free zones. A freelancing license from the free zone allows you to offer professional services in sectors like IT and Education.
With a freelancing license in the free zone, you are guaranteed office space and a mailbox number. You also render your services as an individual and not as a brand if you choose.
platforms like Upwork www.upwork.com and Freelancer www.freelancer.com are like online places to meet talented peeps and people who need stuff. Imagine writing, designing, and so on. You can create blogs for people who live far away, create logos for new companies, or even create software for businesses that want to shake up the digital world. It's like being part of a global team!
3. Affiliate Marketing:
Dubai has a lot of wealthy customers and really technically savvy people. This makes it an area where affiliate marketing works best. Affiliate marketing is when you tell people about products or services through a special link, if they buy something or do something because of that link you get to cut the money when you join these programs you can spread products that are cold story and make some extra money .
Here are some places you can try affiliate marketing:
By diversifying your affiliate marketing efforts across these platforms, you can develop a comprehensive plan that covers a wide range of products and services Whether you focus on electronics, fashion, digital products, e-commerce edge on top of that, Dubai's bustling economy offers plenty of opportunities for affiliate marketers to thrive.
4. Dropshipping and E-commerce: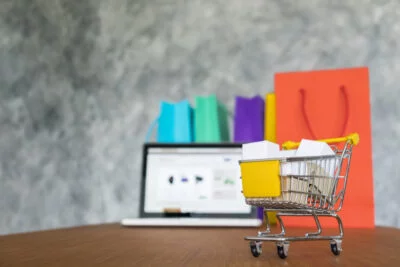 Dubai's strategic geographic location, coupled with its world-class logistics infrastructure, is a hub for e-commerce and dropshipping businesses E-commerce platforms such as Shopify (www.shopify.com) have democratized the way the internet is organized so shop, allowing entrepreneurs Entrepreneurs who can sell products worldwide without the burden of maintaining physical inventory can create a unique range of products ranging from luxury to luxury goods, and offer Dubai reputation as a global trading hub has played a role. By establishing a strong online presence, using social media channels and optimizing your eCommerce website, you can reach customers worldwide and establish a profitable online business
Here are more e-commerce and dropshipping platforms to consider:
By exploring these other e-commerce and dropshipping platforms, you can tailor your online business to Dubai's diverse consumer preferences. Remember to do a thorough market research and choose the platform that best matches your business model and target audience.
Note that you will require a license; startups apply for a Limited Liability Company (LLC) license.
The type of license you apply for depends on a few things, such as your residency and type of services. You should also provide the location for the business and pay an application fee.
5. Social Media Management :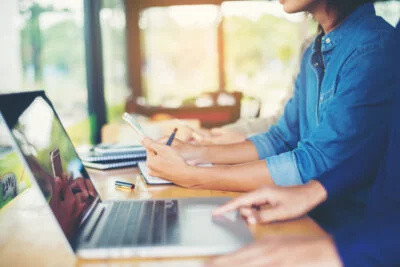 The United Arab Emirates has a diverse population whose interests are widely dynamic. One way of catering to the needs of the people in UAE and its environs is social media. It is convenient, fast, and easily accessible to all demographics in the country. 
Social media management comes in as a great business venture. You can set it up and run a company's social media pages at a fee. However, you are required to obtain an E-Trader license. Additionally, you have to comply with the regulations of the permit.
6. Content Creation: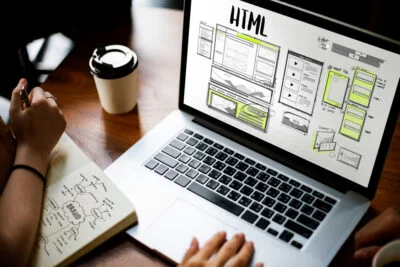 Whether you like to blog, make videos (vlogs), or even record podcasts, you can use your imagination to share information, ideas, and what you know, all while making money from your business in. Places like YouTube (www.youtube.com) can make money from advertising, and Patreon (www.patreon.com) is a resource that allows your fans to support you directly for special causes. If you are super into finding food, you can start a YouTube channel about all the amazing food in Dubai. It can also partner with local restaurants to create sponsored content and work with partners to acquire it.
Here are more platforms and resources to consider for content creation and monetization other than the famous social media platforms (Instagram, Twitter, Tiktok and FB):
By exploring these platforms and other resources, you can tailor your content creation strategy to suit Dubai's unique cultural landscape and seize funding opportunities. Remember that consistency, quality and engagement are the keys to building a loyal audience and monetizing your creative efforts.
Bottom Line:
UAE is a bubbly investment hub with a lot of potential for remote jobs. An increased amount of the country's population has been found to have an affinity for online products and services. Therefore, venturing into the six areas listed above is a good move. Nevertheless, remember licensing is a key part of conducting business in the UAE. Always have it right.
If you want to have a discovery call with one of our recommended financial advisors, drop us an email on info@thefinancedean.com
Leave a Reply