Many of us make a straightforward mistake: thinking that wealthy people are the only ones who require financial advisor in UAE. The fact remains that regardless of your financial status, you need a financial advisor, and you can benefit from their services in several ways.
One of the keys and general benefits of hiring a financial advisor is that you get to protect and help build your assets, get the most out of your investment, and control the future of your family and yourself. Let's see some other reasons why you need a financial advisor.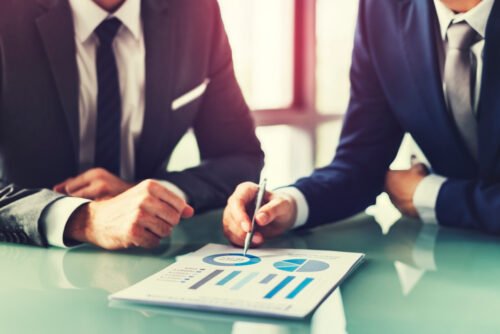 Who Needs a Financial Advisor?:
You need a financial advisor if you fall under one or more of the below types:
Struggling with your financials and burdened with debts
If you feel that you have a good income, yet you are not able to save money. Also, a significant part of your income is going to credit cards and loans; then, you need a professional advisor who can organize your financials.
You are a salaried employee, and you can save a decent part of your salary
If you are able to save at least 15% of your monthly income and want to grow your savings, you probably need to talk to a financial advisor and check the solutions they propose.
You have savings in the bank that you'd like to grow
The most important thing when it comes to your financial life is to have an emergency fund covering 3-6 months of your basic expenses. Suppose you kept this emergency fund aside, and still you have extra money sitting in your bank account. In that case, you need to hire a financial advisor to help you invest your savings because money sitting in the bank and not invested is losing its value over time.
You have kids
It's common that the moment you have a kid, you start thinking about your financials and how to secure the best education and financial future for your kids. However, doing so requires a high level of commitment and consistency in investing. You probably wouldn't do better than a financial advisor who can help you manage your money and reach your long-term goals.
You are a high net-worth individual
If you are a high net-worth person, you most likely need a professional to manage your wealth, tax planning, and real estate.
Check out our recommended financial advisors list
What Does A Financial Advisor in UAE Do?:
A good financial advisor will inquire about your goals and develop a plan to achieve those goals. This may mean doing typical math to see the amount you need to be saving for your retirement, making sure you got enough money for emergencies, proposing a tax plan to help you finance or pay your debt.
A financial advisor also helps you invest your money by proposing a specific investment or offering you complete investment management.
The financial advisors in UAE generally offer the following services:
Protection
Because securing your family's financials if something happened to you is the most important thing, the Financial Advisor can get you the best offer for life insurance and critical illness protection.
Saving for a Specific Goal
If you have a big event in your life that you want to save money for, such as kids' education, a wedding, or buying your dream home, the Financial Advisor can provide solutions to reach that goal. It is their job to advise you on the best ways to achieve it, whether by investing a certain amount every month for a certain period or by investing a lump sum with a certain expected return.
Retirement Planning
Whether you're in the early stages of planning your pension or you're approaching retirement,
Planning for it is such a comprehensive job, but you got pretty options to do that. This is where a financial advisor in UAE comes in. A financial advisor will help sift through several options and products to help you retire without worrying about your financials.
Lump-Sum Investing
If you have extra money saved in your bank account and you'd like to invest it, a Financial Advisor can provide you with the best products in the market.
Real Estate Investments
Many financial advisors give you the opportunity to invest in real-estate markets outside the UAE without the need to travel. They enable you to buy properties, rent them out, and sell them from the comfort of your home.
Offshore Banking
Many expats prefer to keep part or all of their money outside the country they are residing in. A good financial advisor can provide you with the best options for off-shore baking to keep your money in a safe place outside the country.
Second Citizenship Solutions
Many people prefer to have second citizenship since no one knows what the future might bring; therefore, financial advisors give you the opportunity to obtain a second passport by investment. They can advise you on the easiest and fastest way to get dual citizenship without traveling.
Now that you know how a financial  advisor can help you, let's talk about how to choose the best financial advisor in UAE:

  
in order to choose the best financial advisor, you can use the following checklist to help you with your choosing process:
1. Are they a licensed company?:
There are three main local regulators you need to know regarding financial advisors in the UAE.
Insurance Authority (IA): this body is responsible for regulating the insurance industry (companies, brokers, and products) in the UAE. You can find a list of accredited companies or individuals by clicking here.
Securities and Commodities Authority (SCA): This body regulates, supervises, and monitors the financial markets in the interests of the UAE. It aims to ensure sound transactions and protect investors. SCA provides licenses to firms that can provide financial services to residents in the UAE, and you can find a list of banned accounts, companies, and even social media profiles from this page on their website.
Dubai financial services authority (DFSA): This agency regulates companies and individuals operating in the Dubai International Financial Centre (DIFC). You can quickly and conveniently search on their site to see whether an individual or company is on the register.
Because of the multiple regulatory bodies, it's difficult to pinpoint whether a potential financial advisor is registered in any of the mentioned bodies. Ask whether the financial advisor has any license from either of these bodies since you won't be able to make a formal complaint or seek redress if they (advisor) ever get out of hand. Therefore, the ideal financial advisor should be registered in at least one of the stated bodies in the UAE.
2. Are they qualified/ professional qualification?:
As is the case with any other service provider, you want nothing less than maximum satisfaction after hiring a financial advisor. Check the advisor's credentials before committing to anything. You want to be sure that the future financial advisor is up to the task. A financial advisor is ideally a graduate in economics or any other financial degree. They could be accredited as an accountant, auditor, business analyst, or insurance agent.
Unfortunately, there's no legal requirement for somebody to hold a qualification in financial planning to be a financial advisor in the UAE. But, you'll still need some form of documentation, and no advisor should have any problem providing you with proof of the qualifications they hold.
3. Do they have a good reputation/ testimonial?:
Even more important than qualifications is your employee's track record. Sure, one can have the necessary documentation, but the clients might not be happy with their services. You can ask your friends or family who have dealt with a financial advisor and give you a feel of how it was working with them. If such information isn't readily available, you can use the internet in this regard and easily do a background check for individual consultants and companies.
A quick google search for the company name would bring up some information on people's experiences with that company. Take the opportunity to consult both their ratings and online reviews. Other good sources are LinkedIn, the company website, and social media platforms. However, you must also bear in mind that the internet is opinionated, and some information might not be 100 % accurate, or it might be out of context. In some cases, the information might be completely false.
Any legitimate advisor shouldn't have a problem with you contacting some of their existing clients so that you can speak to them about their experiences. From their previous clients, you can understand if the advisor's services meet the standards that you're looking for as an individual or corporation. Only hire a financial advisor if you are completely satisfied with what you are getting.
4. Is the financial advisor working for you primarily?:
Check whether the financial advisor is retired or an independent agent. Historically, when people deal with their money, they pay a visit to their bank. But, unfortunately, most staff of the banks in the UAE are 'tied agents.' This term means they can only offer products from a single provider, i.e., their bank. Therefore, even if there's something in the market that would suit you better, the agent would only offer you the products from their bank. As a result, this would severely limit your choice.
On the other hand, independent advisors don't work within such limitations. Instead, they can go to the marketplace and look for a solution that adequately fits your needs based on your unique personal perspectives, goals, and aspirations.
Don't be afraid to ask your financial advisor the tough questions such as;
Why should I choose you?
What makes you better than other advisors?
How are you going to help me obtain my financial goals?
Such questions should help you gauge whether the advisor understands your situation to help you define and pursue your goals.
5. Do they recommend licensed products/ range of services?:
Before you sign on the dotted line, it is in your best interest to identify the services you expect from the advisor. Keep in mind that the vast majority of financial planning companies in the UAE offer a wide range of services. Some of the most notable are retirement planning, leveraging, scientific/ evidence-based investing, and estate planning to name a few.
Remember the probable calls you've received while in the UAE? Well, some financial service providers might offer legitimate products, but most of them are only there to enrich themselves. Therefore, it's advisable to vehemently reject such services and instead seek a financial advisor by yourself, not the other way around- just to be careful. If you ever get embroiled in services that are scams, then you'll probably lose some dough without compensation.
How do Financial Advisors in UAE Get Paid?: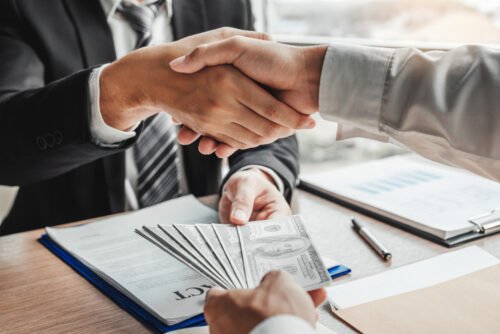 Financial Advisors in UAE normally get paid either by commission or by charging a flat fee for their advisory.
While it's difficult to say which is better for you, generally speaking, a commission-based method might drive some financial advisors to propose to you the products that pay them a higher commission, not the ones that are best for you. 
In your first meeting with the financial advisor, it's crucial to ask them how they get paid. If it was a commission based on the product they propose, do ask for proof that they are suggesting these products based on your target and risk profile, not because they are getting a higher commission on this product than the others.
To find out more about how Financial Advisors in UAE get paid, here are the common ways:
Fixed Fees or Flat Rate Fee
 Financial advisors agree on a fixed rate with their clients. After completing the service, payment will be made depending on the number of hours spent, and a waiver may be offered if the client wants a long-term working relationship.
Commission-based:

Here, the advisor sells financial products such as insurance or mutual funds, receiving a commission on those products. However, because the advisor is paid in part or fully through commission, there would be a potential conflict of interest.
Frequently asked questions:
• Why do UAE residents need financial advice?
Novice investors or individuals interested in optimizing costs to achieve specific goals turn to the services of a financial advisor. The chances are that you are an expat, like many international executives residing in the UAE. Be careful not to squander the tax-free salary without investing, or maybe you might be too busy with multiple investments, businesses, and offshore bank accounts. A financial advisor will help you add to your portfolio, managing everything on your behalf and in your interest.
Imagine a situation where one turns the car keys, starts the engine, and proceeds driving. However, if there's no purpose for the trip, it doesn't make sense. It would have been better to stay home until deciding where to go. If we talk about money, the main problem is that many people don't have control over their cash flow. As a result, they live in anarchy, not understanding where they're heading financially.
To control the future, we need to:
Manage cash flow
Transform the future into a set of clear and measurable financial goals
Make a plan to achieve these goals
Implement the plan
These are all objectives a financial advisor helps out with. In addition, the financial specialist will help you choose the right strategy to achieve your monetary goals by creating a personal financial plan. In the end, you'll achieve set goals such as increasing retirement savings or earning income from investments.
• What will my financial advisor require from my side?
To assess which products are the best fit for you, the financial advisor should first know who they are dealing with. The advisor will ask questions regarding your risk apatite and experience with previous investments. The advisor must also get an overview of your financial situation and inquire about income, other assets, and possible debts.
Without this data, a financial advisor can hardly assess, for example, whether a pension product is suitable for you or if the amount of the required monthly savings rate is something you can bear. However, the most important thing is that the advisor knows your investment goal. He/she has to know what you want to invest the money for, how long, and what risk you want to take. Of course, nobody is obliged to provide this information, but if you refuse to provide it, the financial advisor will no longer be able to make a recommendation.
• There are so many financial advisors in the UAE; which should I use?
Follow the steps outlined in this guide, and you'll likely find an ideal financial advisor. Check their credentials, qualifications, endorsements, and experience in the UAE, and you'll hardly go wrong.
• What happens when I move to another country?
Ask your financial planner whether they operate in other countries if you wish to relocate your resources there. No matter where you move to, the best financial advisors should also offer offshore accounts that are versatile and allow for portability. For example, you might be an expat enjoying tax-free salaries in the UAE, and you might also want to diversify your investments back home.
Check our Recommended List of Financial Advisors in UAE:
You can do your own research to find the best financial advisor in UAE. Also, you can check our recommended list. We chose this list carefully based on popularity, good reviews, the strength of the companies they work for, and the range of products and solutions they provide.
Bottom Line:
Be on the lookout for warning signs that your financial advisor may be leading you astray. Red flags can include unclear investment advice, confusion, and unexpected changes in your financial plan.
If your advisor does not communicate well, don't hesitate to end your relationship and move your business elsewhere. Instead, the relationship should foster a feeling of trust, security, and mutual success. Remember, taking your time to find the right advisor is important and potentially life-changing because it could set you on the path to attaining your financial goals.
Leave a Reply