It has become simple to buy Bitcoin in Dubai because of the large number of exchanges that allow traders to buy Bitcoin and other cryptocurrencies. The process is getting even simpler since anyone can buy crypto using debit/credit cards and many other payment methods.
This post will give you the information you might require to buy Bitcoin and other cryptocurrencies in the UAE.
Steps of Buying Bitcoin in Dubai:
It's very important to understand that there are two different things when it comes to buying Bitcoin or any other cryptocurrency: Buying and Storing.
Therefore, to buy any crypto, you need two things:
A wallet to store the Bitcoin and any other cryptocurrency.

An exchange that you can buy Bitcoin and any other Cryptocurrency through.
1. Wallets: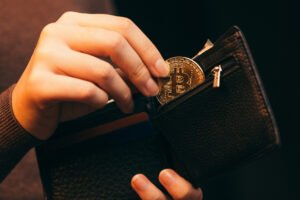 Just like the pocket wallet that you use to store your cards and money. When buying Bitcoin from any exchange, they will ask you to provide a wallet address so they can transfer the purchased crypto to it. However, some exchanges allow you to buy the coins and store them in the exchange itself, but this is not recommended as your coins will always be at the risk of being hacked.
It's important to know that Bitcoin wallets can be classified as either Hot or Cold.
A Hot wallet is an online wallet and connected to the internet.
A Cold wallet is offline and disconnected from the internet.
Types of Wallets:
Hardware wallet
It's a unique cold storage wallet that you can store your bitcoin on, just like the USB device that you can connect to your laptop. It is the most secure way of storing any amount of Bitcoin since they are offline.
The most famous Hardware wallet:
Ledger Nano X
Desktop Wallet
This is designed to be downloaded and installed on laptops and desktops for storing the coins on your hard drive. They give you complete control over your coins, meaning that you don't have to trust an exchange to store your coins for you.
Best desktop wallets:
Bitcoin Core
Electrum
Atomic Wallet
Mobile Wallet
A mobile wallet is an app that can be downloaded on your phone. Even though mobile wallets are convenient and easy to use, but the downside of them is that they are highly exposed to hacker attacks.
Best Mobile Wallets
Green Address
Web Wallet
As the name suggests, these wallets can be accessed by internet browsers through any device. Web wallets are the easiest to deal with, but they are also very exposed to hacker attacks.
Best web wallets:
Binance
2. Exchange: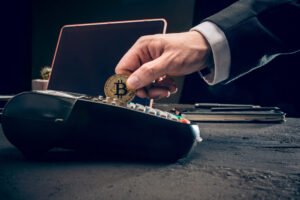 After setting up your wallet, it's time to buy Bitcoin and other cryptos. There are multiple exchanges that you can buy from.
Here are a few of the exchanges that you can use safely:
Binance is one of the largest and top exchanges in the world. It is the world's largest exchange platform in terms of volume. Founded in 2017 and headquarters in Malta. Binance provides a vast range of cryptocurrencies.
Founded in 2015 and based in Dubai, BitOasis is the largest digital asset trading exchange, platform, and wallet service in the Middle East & North Africa MENA region.
Bitoasis.net is an exchange and wallet. It offers 10+ Digital Assets and 15+ Trading Pairs.
The BitOasis platform is available to users in the United Arab Emirates (UAE), Saudi Arabia, Bahrain, Kuwait, Oman, Jordan, Egypt, and Morocco.
Changelly is an instant crypto exchange founded in 2015; Changelly offers its users a fast and simple interface for buying and exchanging a large array of cryptocurrencies. It allows users to buy crypto using a bank card.
Bittrex is a large exchange based in the U.S. The company was founded in February 2014. A blockchain platform that provides real-time trading with a high level of security. Users can buy crypto in exchange for fiat currencies as well as a crypto exchange.
Switchere is an Estonia-based cryptocurrency exchange service with an exchange license from the Estonian authorities. Launched in 2019, the platform enables users to buy crypto with bank cards or exchange one cryptocurrency with another.
Kraken is one of the largest cryptocurrency exchange platforms in the market. Founded in 2011, it enables users to trade a wide range of coins and tokens. Kraken also offers futures contracts and margin trading.
eToro is one of the world's leading brokers. A multi-asset platform where users can trade CFDs, currencies, indices, commodities, Stocks, and Cryptocurrencies.
*Disclaimer:
eToro AUS Capital Ltd ACN 612 791 803 AFSL 491139. OTC Derivatives are speculative and leveraged. Not suitable for all investors. Capital at risk. See PDS and TMD
Crypto assets are unregulated & highly speculative. No consumer protection. Capital at risk.
The eToro Money crypto wallet is an easy-to-use, multi-crypto, secure digital crypto wallet.
eToro crypto wallet has several high-level security features to protect against unauthorized access, including multi-signature facilities, DDoS protection, and standardization protocols.
Bottom Line:
There is no doubt that digital coins are the future of the financial system, and you don't want to miss being part of this transformation. However, investing in cryptocurrencies carries risks since the market volatility is high; therefore, always do your research before buying any currency in order to minimize the risk of losing part or all of your capital.
Leave a Reply