Forex stands for 'Foreign Exchange,' which means buying or selling one currency in exchange for another. Forex is the world's largest market, with a turnover of around $5.3 trillion per day. The Forex trading opens from Monday morning to Friday evening, enabling traders to make money when the exchange rate goes up and down.
There are various players in the Forex market, including governments, banks, and international corporations having exposures to foreign currencies, professional traders, insurance companies, and many other amateur retail traders.
Forex trading is completely legal in UAE, but you need to be careful of scam and fraud companies; therefore, always do the background check and read the reviews.
It is easy to start forex trading even with a small amount of money, but the risk is also involved along with great profit potential.
Here are some basics about Forex trading that might help you understand forex, take your next step, and start forex trading.
Currency Pair:
In Forex trading, currencies are quoted and traded in pairs. If you have a look at the forex quote table, you'll see that the currencies are traded using two currency names, For Instance, EUR/USD are two currency names, which means that you trade EURO against the US dollar. Here the first currency EURO is called Base currency while the second currency USD is called Quote currency.
Major and Minor Currency Pairs:
Currency pairs are usually divided into two categories, major and minor forex pairs. The major forex pairs are mostly traded pairs and they are usually recommended to beginners. The main reason is that the major pairs are less expensive and not as volatile but can change over time.
Major forex pairs include: EUR/USD, USD/JPY, GBP/USD, and USD/CHF.

On the other hand, minor forex pairs include lesser traded currencies such as NZD, NOK, TRY, SGB, SEK, and many others. Minor forex pairs are often also known as 'Exotics'. The minor or exotics are traded more and the cost is comparatively higher.
Spread:
If you open any trading platform, you will see two prices, bid and ask.

The "Bid", also referred to as "Sell", is the price at which you will be "selling" your position on
The "Ask", also referred to as "Buy" is the price at which you will be "buying" a position on
In other words, when you want to buy the EUR/USD pair, you will be paying 1.19065, while if you wanted to sell it, you will sell it at 1.19061.
The difference between the buy and sell, or ask and bid, is the spread, and this is how brokers make their money.
In our example, the difference between ask and bid is
1.19065 – 1.19061 = 0.00004 pips.
Do remember that on EUR/USD pair, the pip value is identified as the 4th digit after the decimal, which makes the spread 0.4.
Leverage and Margin:
In Real life, if you want to buy something at a cost of $10,000, you would have to pay $10,000. But in forex trading, you don't have to have the whole price of what you are buying. You only need to deposit an amount to cover your losses, and this is called Margin. The broker then will let you trade multiples of this margin, which allows you to make much more money relative to what you have invested.
Check the following example to perfectly understand it.
Let's assume you want to buy $10,000 of EUR/USD. Normally, you should pay $10,000 to convert it to Euros. But with margin trading, if the broker offered you leverage of 1:100, you only need to put one tenth of that trade as a Margin, which is $100. The advantage of the leverage is that you get much higher returns with less money.
Now let's say that the price of EUR/USD goes went up from 1.19 to 1.20. For every dollar you invested you would make 1 cent., and that is 10,000 cents for $100 invested.
If you have put all the $10,000, then the $100 profit would be 1%. But since you invested only $100, then the profit is 100%. And this is the main advantage of leverage.
What to Consider Before Choosing the Forex Brokers:
If you are residing in the UAE and want to open a trading account, most probably you would've googled " best forex brokers in UAE  ", or " what is the best forex broker in Dubai " and realized that the list is so long and there are different recommendations across different pages. However, if you are confused about which broker to choose, here are some points you need to consider before choosing your forex broker:
Check out our recommended Forex brokers
Check out our recommended CFD brokers
The first and the most important thing is security; the credibility of the broker and the protection of your money. The first thing you need to check is if the broker regulated, and where is it regulated from.
There are multiple international forex brokers who have offices in Dubai. You can simply visit their office and ask them about their regulations and all questions you have in your mind.

The tighter the spread is the better chance for you to make more money, because once you open any position, whether it was a buy or a sell, you will immediately realize that you have a loss with the value of the difference between the bid and ask.

When choosing your broker, always ask about the trading platform and make sure it is user-friendly, not very complicated, and that it has all features for you to do your technical analysis.

Deposits and Withdrawals:
Always look for brokers that are known for their easy deposits and withdrawals process. The last thing you want is to deposit money and wait for a long time to sight the fund in the platform and to miss the opportunity you were targeting. Also, no one wants to experience waiting for a long time to get their money back after a withdrawal order. Therefore, always work with the well-known and trusted brokers.
Also, make sure that the broker you choose supports a multiple deposits and withdrawals methods such as debit/credit cards, wire transfers, Skrill, Paypal, Neteller.

Bottom Line:
Forex trading is very rewarding, and traders can make large profits for a small amount of money, but always remember that the leverage does work both ways, and there is a big risk of losing part or all of your money.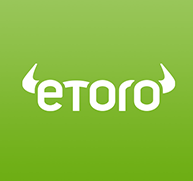 Leave a Reply