Are you in desperate need to find a job in Dubai? Have you submitted your CV so many times, kept checking your email waiting for a response, and heard nothing back?
In  this article, we will give you some job search tips that can accelerate your job search and increase the chances of you getting one soon. Follow all of these 7 strategies and hopefully you'll find a job in Dubai in a shorter period of time than you thought!
1. Customize Your CV for Each Application:
f you want to stand out in a competitive job market like Dubai market, tailoring your CV to every role is crucial. Customizing your CV does not mean including false information. It means shedding more light on the experience that is relevant to that particular role you are applying to.
Also, a customized cover letter would deliver a message to the recruiter that unlike the other candidates, you have gone the extra mile by researching that company and writing a tailored cover letter for it.
2. Get your LinkedIn Profile Updated: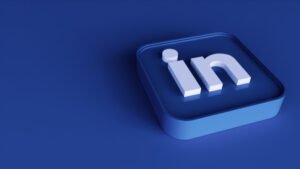 LinkedIn is a particularly important venue where professionals from all over the world meet, some are looking for a job while others looking to hire.
Start by creating an account, add your picture, list your qualifications and previous work experiences and have your updated CV ready to be sent. Then, reach out to HR managers, recruiters and other professionals in the field, send them a connect request.
After getting accepted, send them a direct message explaining to them about your qualifications and let them know what exactly you are looking for.  it is crucial to check your inbox regularly, so you do not miss any opportunity.
3. Research and Contact Recruiters in Your Field:
Finding the right recruiters is essential in your job search journey; so spend sufficient time on the internet looking for the best in the market, read the related reviews,
You can search for recruiters through the following ways:
googling the recruitment agencies in Dubai
Searching Through Linkedin. Simply type "Recruiter in people" And a list of recruiters will appear, then you can filter out what relevant to your career and industry.
After finding the relevant recruiters, send them an email or a message, be clear about your qualifications and requirements and don't be shy to ask questions and share concerns.
4. Sign up to various job sites in Dubai:
There are many trusted job sites to apply for jobs in Dubai such as:
❖ Bayt
❖ Gulf Talent
❖ Naukri Gulf
❖ Indeed
It may seem a bit overwhelming and time consuming to sign up, fill in the forms and upload the CV, yet it is an inevitable step to find a job and it will get easier with time.
5. Send a WhatsApp Message to Your Contact List:
Send a friendly text message to your friends and acquaintances in which you briefly explain your desire to find a job in Dubai including the post and industry.
If you don't know what to write in your Whatsapp message, check this out.
You need to include the following in your message:
❖ Salut! – Saying hi in a nice way
❖ Explanation – Tell your contacts that you are looking for a job and specify the Job and industry you are looking for
❖ Ask for Assistance – Explain what you are expecting from them to do
❖ Thanks – Thank them in advance for their time and effort
❖ Your Contact Info – Don't forget to mention  your email and phone number if it was different than the one you are texting them from
You never know, your request might reach the right person at the right time. Sometimes a word of mouth is all it takes.
6. Leverage on Your Social Media: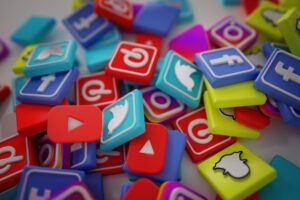 Another unconventional way you can use in your job search is by using social media.  You can leverage social media for your job search by posting a briefing on your Twitter, Facebook, Instagram accounts in which you describe the type of job you are looking for, your qualifications, your availability and your contact details including your email address where you can be reached.
7. Finally, do not waste your time worrying :
Don't spend so much time worrying about getting a reply, instead, work on strengthening your social connections and developing useful professional skills. There are tons of free course that even provide a certificate. Make use of your free time and enrich your CV.
All the best!
Leave a Reply